IMAGINET BUSINESS INTELLIGENCE
Put Your Data
to Work
Enable everyone at your organization to make actionable data-driven decisions with up-to-date analytics.
Our developers bridge the gap between your data sources and your business goals so everyone on your team can analyze and examine your data from a variety of perspectives, gather new and meaningful insights, draw robust reports, and make actionable business decisions – faster.
DO MORE WITH YOUR DATA
View current analytics in business-driven dashboards.
Schedule data refreshes and report generation.
Analyze data correlated from multiple sources (like SQL Server, Oracle, MySQL, PostgreSQL, and Excel workbooks.)
Increase productivity and business speed with faster data delivery.
WHAT WE CAN DO FOR YOU
Build data marts or warehouses.
Create and refine data transformation processes.
Data cleansing and mapping.
Responsive data models for business users.
Dashboards and reports.
Self-service business intelligence environments.
Choose Imaginet
We Move Quickly
So You Can, Too
Your business only moves as quickly as your data. Our experienced team will help you create accurate, quick data models for flexible and transparent data access.
1. First, we seek to understand.
Our first step is to listen to your business needs and your current processes to understand what you're looking to get from your data. We'll analyze your data sources and technical frameworks to understand the depth, breadth, and possibilities for your enterprise.
2. Then, we unlock the power of your business data.
We'll discuss opportunities and prototype solutions in Power BI so you can see your data working as quickly as possible. You can refine business processes and ensure your data is clean without strenuous and costly rework.
3. Lastly, and always, we deliver value.
Based on the prototype model, we build and implement the solution so that you can get insights into your data and make business decisions from data you trust.
SUCCESS STORIES
Helping Teams Make Data-Driven Decisions
Imaginet has helped some of the largest companies around the globe with all of their data analytics needs.
Imaginet's skilled DBA professionals enabled my team to effectively configure a cost effective, off-site redundant SQL instance. The true value in the implementation was realized only months later when our critical production systems failed over to the off-site backup during a four day power outage. Exceptional Real-Time ROI!

KYLE SCHIELE, Business Application Team Lead, Altus Geomatics
I had the pleasure of working with Mike Diehl and the rest of the Imaginet team for a year long Business Intelligence project. This was a significant project building a data warehouse from the ground up. His knowledge and guidance made the project a resounding success. His easy going demeanor masks a zeal and commitment to building sustainable process that are basis for long-term success. This provided lasting value in engaging with Imaginet.

PATRICK MOLLOY, BI Manager, Workers Compensation Board of Manitoba
Thank you to Imaginet and Mike Diehl for your efforts during our Business Intelligence proof of concept. We would have not been able to build out our environment with Office 365, Power BI, and SQL Server 2016 in Azure without your help. Your guidance and expertise proved to be invaluable.

PAUL, IT Manager, US-based manufacturer
I was delighted by the Power BI work that Mike from Imaginet did for us. He addressed the issue we brought him on to address and reduced the steps to update our Power BI reports from 16 manual steps to 4 easily automatable ones. Thanks to his efforts, we have a plan for short term improvements and a longer term goal to work towards to prepare for our next engagement. This was one of the most productive consulting engagements I've had.

JOEL TONE, Manager of Data Integrity and Reporting, FarmersEdge
I just wanted to say thank you to Mike Diehl and Imaginet for being an innovative driving force at the WCB... I can truly say I'm more Agile now than I've been in my entire professional career... Keep doing what you do. You have one fan from WCB who is vocal to the rest of the team and openly appreciative of your style.

MICHAEL LANTZ, Business Intelligence Database Analyst, Workers Compensation Board of Manitoba
Power BI reports help our team make smarter purchasing, merchandising, and marketing decisions. Imaginet was instrumental in setting up the data integrations needed to facilitate our reporting.

GARY FISCH, CEO, Gary's Wine & Marketplace
THE LATEST FROM OUR BI TEAM
Recommender Systems 101: What are they and how do they work? Recommendations appear everywhere. Netflix shows you movies you may like based on your watching patterns. And when you online shop, you may see suggestions like , "customers that bought this item, also bought this one," or you see people you may know in social media platforms. These are examples…

In our previous blog post entitled Free Ebook: Supercharge Your Apps with Embedded Analytics, we explored the vast benefits of leveraging embedded analytics in your custom apps. By embedding analytics directly in your applications (rather than having your users go to a separate system or dashboard to access them), you not only make your end users' lives much easier, but…
Recognized Leaders
Leading the Pack.
Worldwide.
Imaginet is globally recognized within the software industry as a premier consulting and software development organization.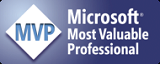 Time Microsoft Gold Partner