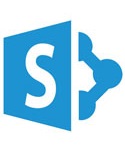 Collaborate more effectively while gaining productivity and peace of mind by leveraging Imaginet's award-winning SharePoint Consulting Services.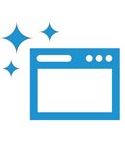 Create and reinvent business web applications to empower your workforce and boost productivity with Imaginet's Web Application Development services.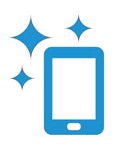 Build and launch innovative mobile apps that transform your business and delight mobile users by utilizing Imaginet's Mobile App Development services.
Time Microsoft Gold Partner
Our Clients
Happy Customers.
Worldwide.
Imaginet has been at the forefront of the industry for over 20 years, delighting over 1,200 customers worldwide.


















Imaginet is the easiest and most knowledgeable technical partner to work with. They spend time to understand your business and help you implement the best solution for your customers. You can't find an agency that is more responsive or provides more quality information than Imaginet.

ALI ISHAM, Marketing Director, Overhead Door Corporation
The Imaginet team's focus on collaborating daily with the business to deliver high-value features has allowed us to achieve our business results sooner than we thought possible.

JENNIFER BURRY, Business Analyst, Gibsons Energy
Imaginet was able to assess our current needs and provide a roadmap that will enable us to achieve our future ALM goals. Their expertise and knowledge is extensive and will help us achieve our goals much faster than if we tried to do this on our own.

LIZ LLOYD, Manager, IT Production Control, Vancity
From the five engagements that we have done with Imaginet so far, we've been really, really happy with each one of them. Imaginet is a really good company to work with, and their reputation speaks for itself.

MICHEL THIVIERGE, Director of Application Architecture, DataScan Holdings
from our blog
Recommender Systems 101: What are they and how do they work? Recommendations appear everywhere. Netflix shows you movies you may like based on your watching patterns. And when you online shop, you may see suggestions like , "customers that bought this item, also bought this one," or you see people you may know in social media platforms. These are examples of a type of machine learning called recommender systems. Machine learning applies mathematical algorithms and statistical techniques on large amounts…
Power Apps is Microsoft's entry into the world of so-called low code development platforms. Like other offerings in this category, the idea is to provide non-professional developers a way to create business solution apps via an interface that minimizes the overall amount of actual coding required. Power Apps can also be leveraged by professional developers to crank out apps more quickly and with less complexity than traditionally done. If you aren't already using Power Apps, then you're missing out on…