Recognized Leaders
Leading the Pack.
Worldwide.
Imaginet is globally recognized within the software industry as a premier consulting and software development organization.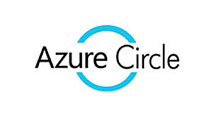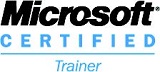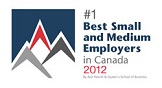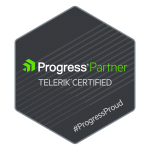 Time Microsoft Gold Partner
Our Impact
Making a Difference.
Worldwide.
Imaginet has helped organizations deliver outstanding business value through the use of technology in more than 22 countries around the globe.
Our Philosophy
Core Values.
Engrained.
Imaginet's core values are a reflection of the people who work here. Values aren't fictitious or unattainable, they are implicitly expressed every single day through our behaviors while we collectively work towards continuous improvement, with high-reaching and attainable goals.
CONFIDENT, WILLING, & BRAVE
HUMILITY, RESPECT, & EMPATHY
LEARNING, IMPROVING, ADAPTING – ALWAYS
SETTING & PROTECTING EXPECTATIONS
DRIVEN BY OUTCOME – NOT WORK
DISCIPLINED EXECUTION
Our Partners
Innovating.
Together.
Imaginet partners with some of the most credible and ambitious innovators around the world.
Microsoft
Imaginet is Microsoft's 2011 ALM Partner of the Year and has reached multiple Gold and Silver Microsoft Partner Competencies. We have the highest level of expertise with Microsoft technologies and a close working relationship with Microsoft. We also have multiple Microsoft Regional Directors, Technical Specialists, and many Microsoft MVPs on staff. This unique relationship allows us to continually deliver solutions that not only meet today's requirements, but are also positioned for the future. www.microsoft.com
Jibestream
Jibestream is the premier indoor mapping and location platform provider for enterprise organizations. The company's award-winning platform gives developers the tools to integrate business data with indoor maps to create tailored map-enabled web and mobile (iOS and Android) applications. With Jibestream, any system can be enhanced to display advanced data in the context of an indoor map. For more information, please visit www.jibestream.com.
Progress / Telerik
Imaginet is a Premier level Progress / Telerik partner. Imaginet's team has completed projects using virtually every control in the Telerik's toolbox. From KendoUI to Winforms and everything in between, Imaginet has the experience to exceed customer's needs. Telerik has also chosen Imaginet to build its first Work Item Manager and both teams have worked alongside to build TeamPulse, Telerik's Agile project management suite. Here at Imaginet, we have highly qualified Telerik experts to help you build a solution from the ground up to simple implementation of a control. For more information, please visit  www.telerik.com
Sharegate
Sharegate simplifies management tasks for SharePoint, Office 365, and OneDrive for Business for thousands of administrators and power users around the world. A privately-held company based in Montreal, Sharegate is trusted by more than 10,000 organizations. As a leader in its industry, Sharegate lives by the motto: "innovate and keep things simple & fun." For more information, visit http://www.share-gate.com.
WRG
WRG has formed a partnership with two leading technology companies – WRG and Imaginet – to assist clients in achieving their holistic collaboration goals. Together, we provide integrated technology solutions customized for your workspaces and business to maximize collaboration and inspire innovation. www.wrgtexas.com
Our Community
Making a Difference.
Everywhere.
Our team is proud to contribute to worthy causes and charities that make a positive impact in our own back yard and around the world.